At the home of 2006 graduate-to-be Amy Kemph in Westminster, it's common to see her with her kids doing homework—not just helping, but doing some of her own. It's common for her children to ask "how was school?" After a big test, her children will often say "how did you do?"
This role reversal is a welcome one for Kemph, a single mother who returned to school at Carroll Community College three years ago. She majored in education with a concentration in art instruction at Carroll. Kemph plans to transfer to McDaniel this fall. She hopes to one day become an elementary school art teacher, which combines her love for children with her personal interest in art.
The road to Carroll was a winding one for Kemph and full of detours. It started with the pursuit of a degree in computer programming from Kent State, then a switch to floral design school, then the opening of a home business after becoming a certified florist. She also managed to raise four children, who now range in age from 11 to 21.
After a divorce, Kemph decided she needed a job outside the home, so she decided to retrain for a career she had always dreamed of. She obtained a Pell grant, which helped her to finance her education at Carroll.
"Carroll is a small and comfortable place for a returning student," said Kemph. "Large colleges can be intimidating."
Although she started at Carroll in the evenings, she finished her degree by taking classes full-time during the day. "I like the affordability of Carroll and the wide variety of courses that are available. The college is also close to my home so I can be available for my kids. I enjoy the faculty immensely because they are focused on student success. It's a good feeling to know I can talk to a teacher after class for help."
Kemph said it's hard to believe she is ready to graduate, and that she feels confident and prepared, thanks to her Carroll education.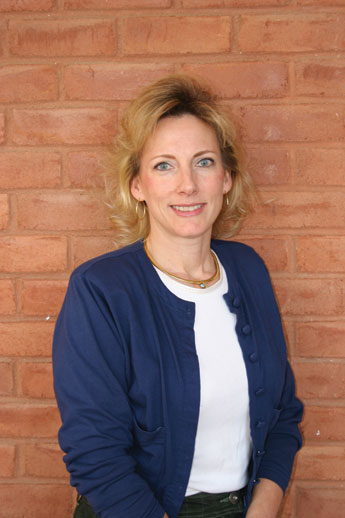 Amy Kemph