Michael J. Kiphart, Ph.D., has joined Carroll Community College as Dean of Student Affairs, a newly created position at the college.
Dr. Kiphart has 23 years of experience in higher education accreditation, teaching, curriculum development, administration, planning, and policy development.
"I am pleased to welcome Dr. Kiphart to Carroll," said College President Dr. Faye Pappalardo. "I believe Dr. Kiphart will make a significant contribution to the Student Affairs area of the college, and our students will be the beneficiaries of his innovative ideas," said Dr. Pappalardo.
"We are very fortunate to be able to hire an individual with Dr. Kiphart's extensive credentials and experience. He is well-known and highly regarded within the state and regional higher education community. Mike's personal and approachable style will make him a tremendous asset to our students and student affairs staff," said Vice President of Academic and Student Affairs James Ball.
"I am excited about assuming this position," said Dr. Kiphart. "I know the Maryland higher education system very well. I have always appreciated the efforts and accomplishments of the leadership, administration, and faculty at Carroll."
Prior to joining Carroll, Dr. Kiphart was vice president of the Middle States Commission on Higher Education. Dr. Kiphart has bachelor's, master's, and doctoral degrees in psychology, all from Colorado State University.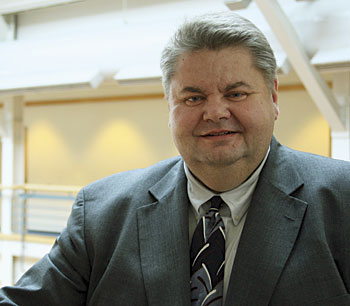 Michael J. Kiphart, Ph.D.