The Board of Trustees of Carroll Community College has elected David O'Callaghan as chair and Diane Foster as vice-chair. O'Callaghan succeeds David Bollinger, who was chair of the Board for two years. Bollinger will continue to serve on the Board.

O'Callaghan is a Systems Engineering Manager at Northrop Grumman Corporation. He manages multi-disciplined engineering teams and develops engineering processes with a focus on leading-edge technology.

Throughout his 30-year career at Northrup Grumman, O'Callaghan has developed, led and managed numerous engineering teams. He holds a BSEE from Penn State University and has completed graduate coursework in science and engineering at the Johns Hopkins University. "It is an honor and a privilege to serve such a well-respected institution. The college is an important part of our community due to the exceptional leadership, talent and dedication of its faculty and staff," said O'Callaghan.

Diane Foster is a member of the Taneytown City Council. She is also a member of the Maryland Municipal League and has served on the Communications and Legislative Committees. Foster is a council liaison to the Department of Parks and Recreation. She represents the Maryland Municipal League on the Carroll County Human Services Program Board of Directors and on the Carroll County Economic Development Commission. Foster has over 40 years of service in various positions within the federal government.

"I am honored to serve on the Board of Trustees of such a fine institution of higher learning and am equally honored to be selected to serve as vice-chair. In my time on the Board, I have come to realize that Carroll is a time-honored and integral part of the community," said Foster.

"The college is fortunate to have experienced the strong and effective leadership that was provided by David Bollinger as past chair," said College President Dr. James D. Ball. "We look forward to a continuation of such strong leadership with David O'Callaghan as the new chair of the Board and with Diane Foster as the new vice-chair. They have been active members and will certainly offer outstanding guidance and oversight to the college."

The Board consists of seven members, appointed by the Governor. Members represent a range of educational, economic and professional backgrounds.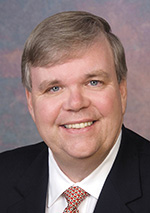 David O'Callaghan, Chair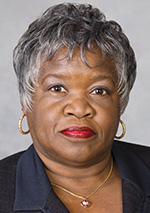 Diane Foster, Vice Chair